Pharrell Williams is a style icon. For the past two decades, this guy has been influencing the masses. Whether it was trucker hats or all-over print Bape hoodies in the 2000s or his more recent work with brands like Adidas or Chanel, the people are always watching what he is wearing.
Let's take a deep dive into Pharrell's top looks over the years.
Pharrell is flexing on JAY-Z when he showed up to this 2005 event celebrating his upcoming collection of sunglasses with Nigo and Louis Vuitton rocking a blue camo Bape zip hoodie, black BBC Swarovski T-shirt, and Bape denim with a star logo stamped on the crotch area. He accessorized with custom chains from Jacob the Jeweler he's wearing around his neck including a multi-colored Cuban link, N.E.R.D. brain logo pendant and BBC Moonman all covered in diamonds.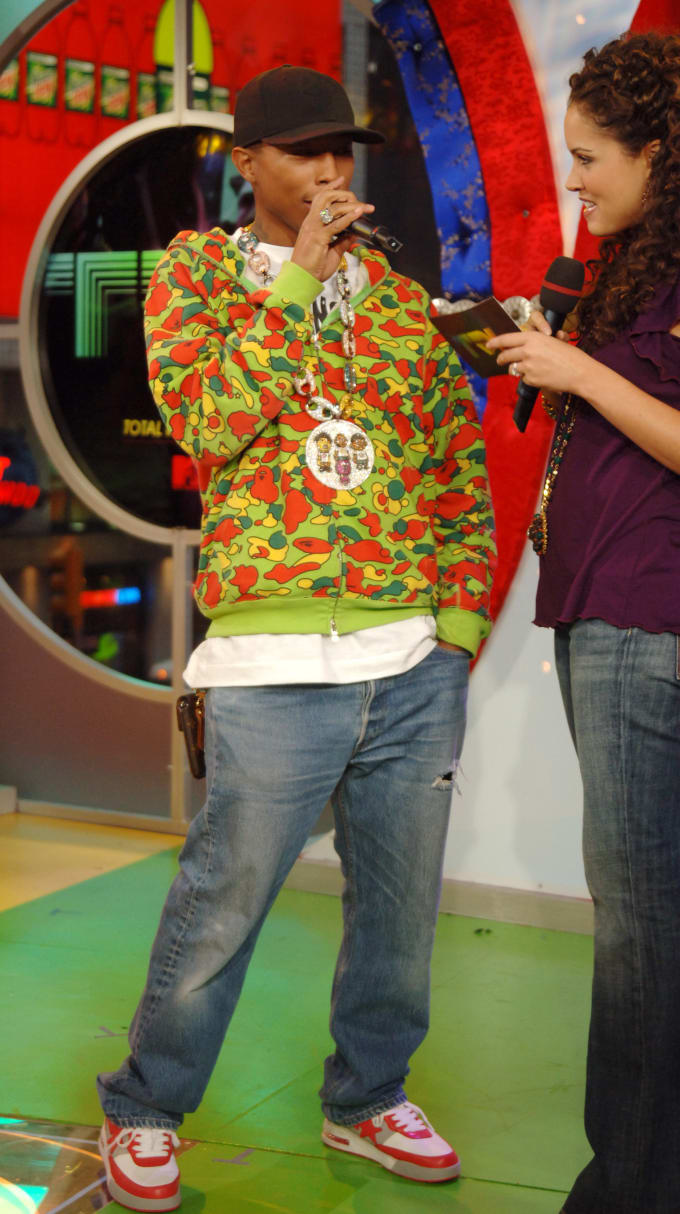 Pharrell appearing on MTV's TRL in 2005 in a colorful Bape hoodie from the era and a matching pair of Bape Roadstas. The giant N.E.R.D pendant around his neck is the perfect accessory to the loud fit.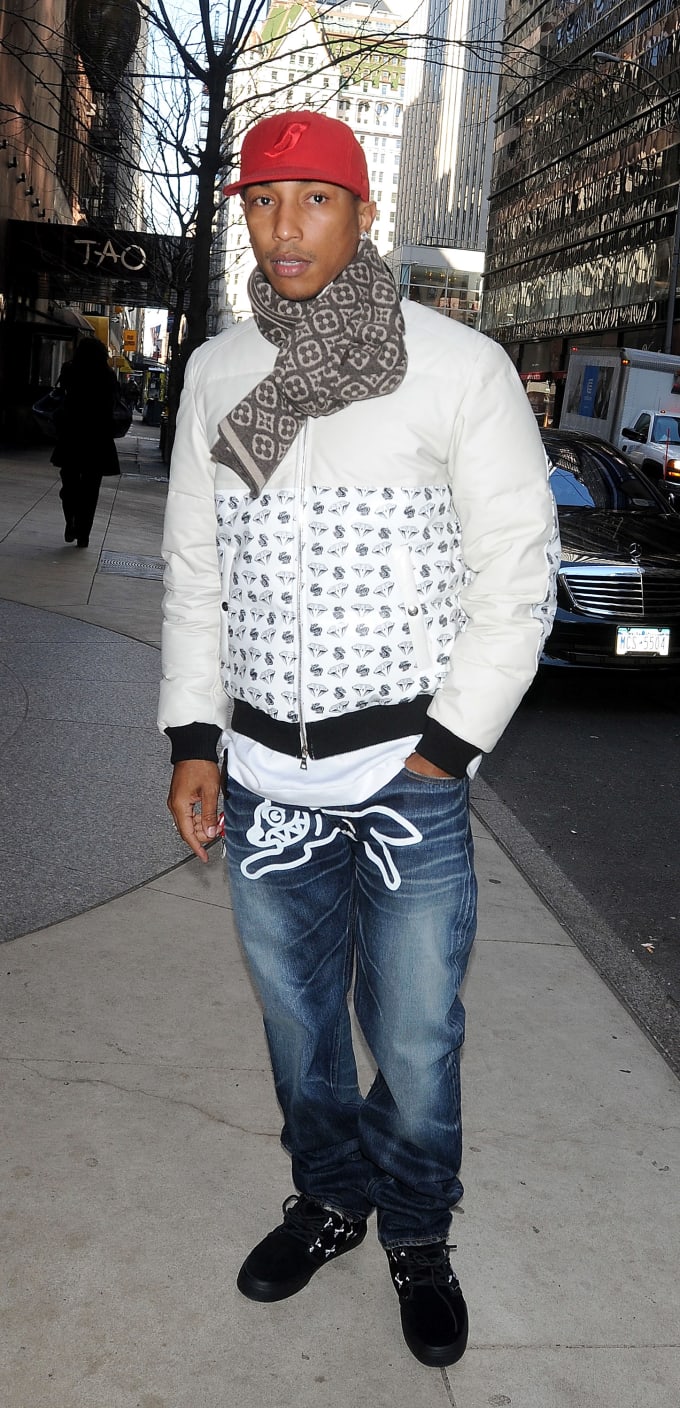 In 2008, you can tell Pharrell transitioned from bright all-over print Bape hoodies and sneakers to a more subtle approach during the late 2000s. Streetwear is still very much the focus with items like a red Billionaire Boys Club fitted cap, white ICECREAM puffer, ICECREAM Running Dog denim, and a WTAPS x Vans collab on feet. A subtle nod to the luxury world he was dabbling in at the time comes courtesy of the Louis Vuitton scarf wrapped around his neck.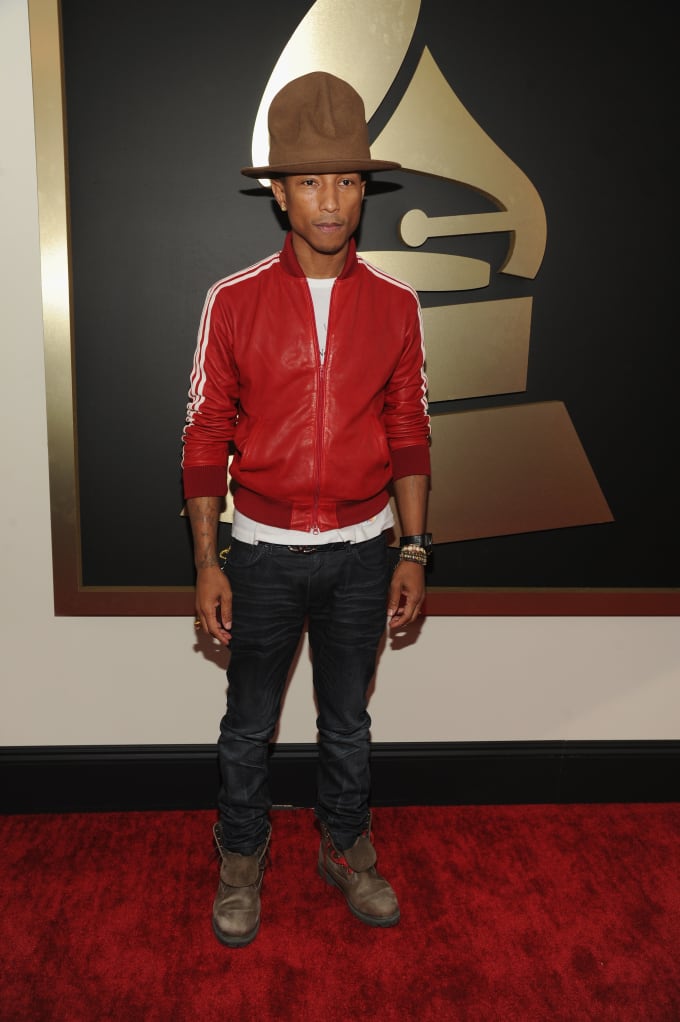 This one probably got the most mainstream attention. Riding high off of the commercial success of "Happy" and his work with Daft Punk, Pharrell hit the red carpet at the 56th annual Grammy Awards. The red leather Adidas track jacket was already an interesting choice, but his unorthodox brown hat commanded all the attention. It was a vintage Vivienne Westwood hat from the '80s, but quickly became one of the most viral pop culture moments of 2014. Pharrell would make the hat a staple in his wardrobe for the foreseeable future, rocking it in various colors.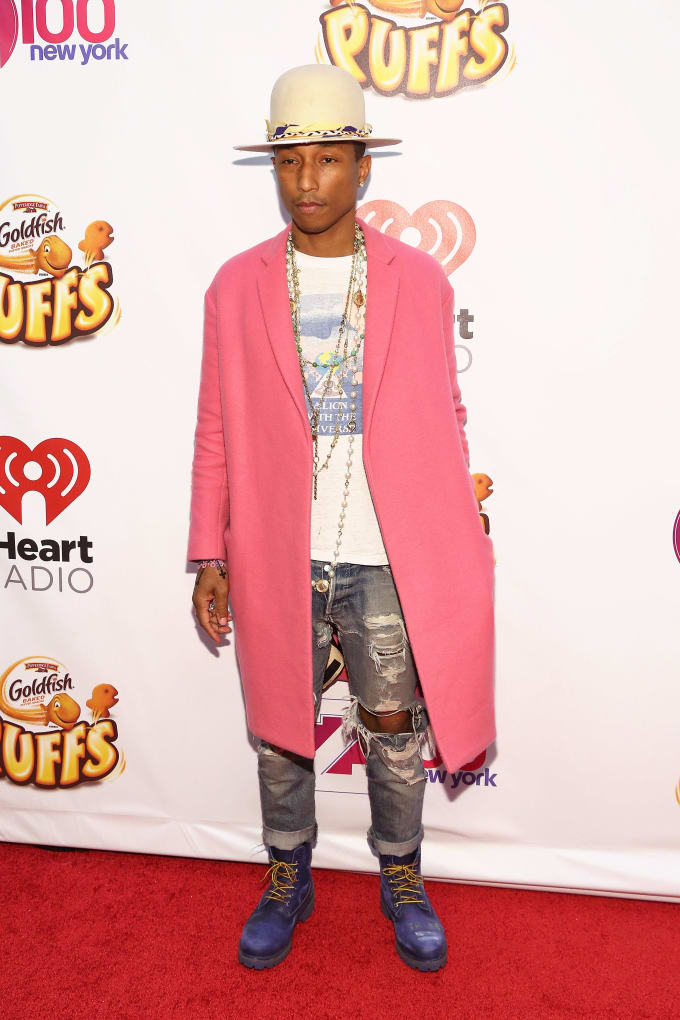 Longwool coats are a staple for so many winter wardrobes, but most people don't opt for or are able to pull off a pink version. Pharrell paired the bright coat with distressed denim, an equally worn-in pair of purple Timberland boots, and some more distinct headwear.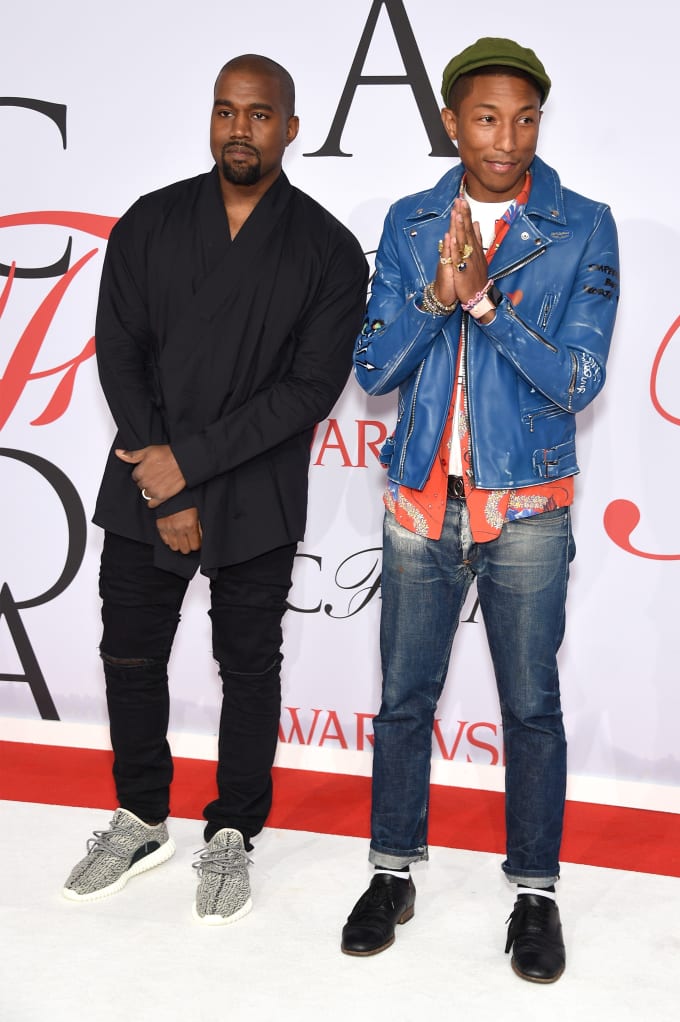 Pharrell was presented with the Fashion Icon Award at the 2015 CFDA Fashion Awards. Here he can be seen next to Kanye West, also in a fittingly fearless outfit. He layered a white graphic T-shirt, red vacation shirt, and blue leather jacket customized with various painted graphics up top. A simple pair of dark wash denim, black leather dress shoes, olive green newsboy cap, and Chanel belt complete the look.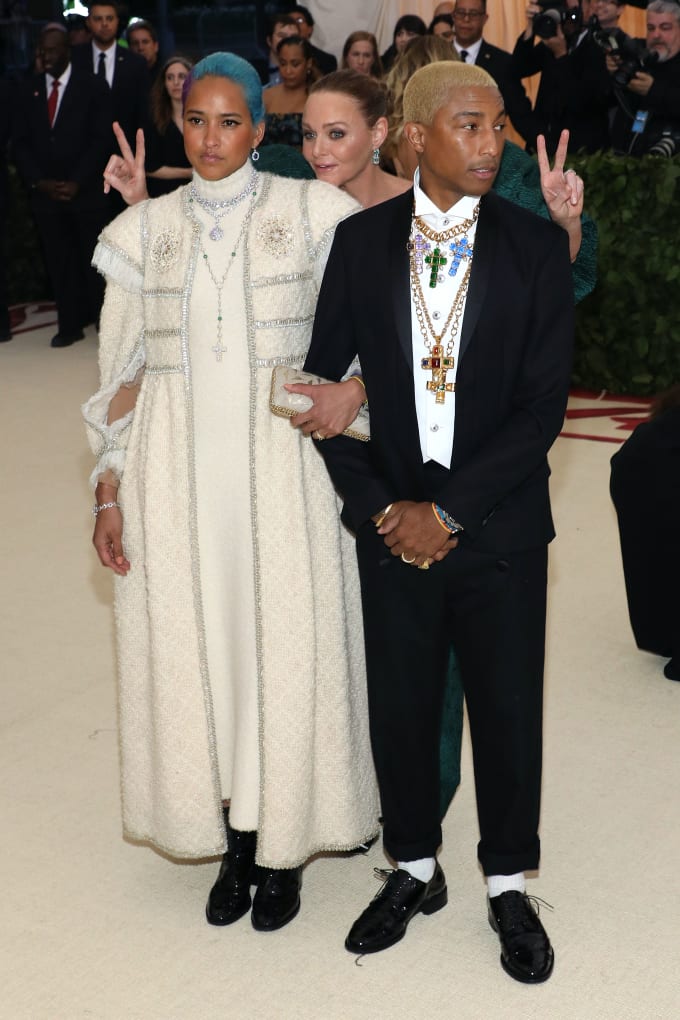 Pharrell executed the 2018 Met Gala theme, Heavenly Bodies: Fashion & The Catholic Imagination, rather subtlely in comparison to some of the other guests. For the event, he wore a classic black suit, patent leather shoes, and various crosses composed of colorful jewels around his neck to represent the religious theme. He gets some additional props for pulling off the blonde hair here too!
For some of the hottest comedy shows and celebrity interviews check out www.digitalpodcastnetwork.com