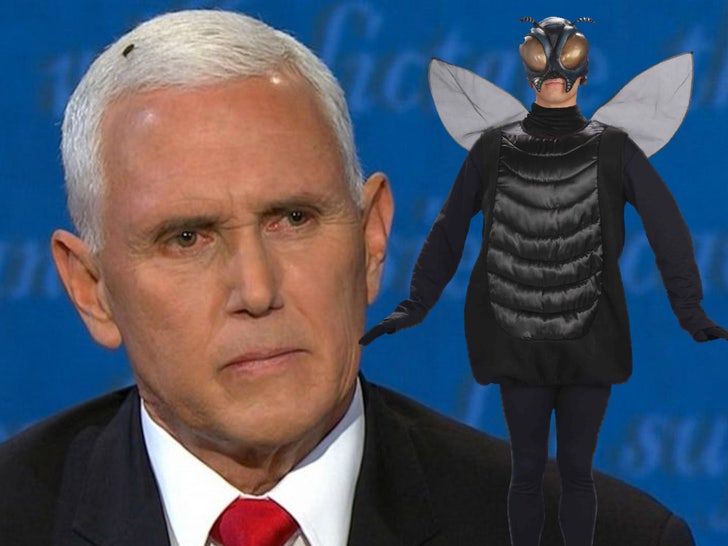 Exclusive
Anyone hoping to be an extraordinary housefly for Halloween this year after tuning into the VP debate is s*** outta luck … because the costume is sold out!!!
Sorry, seems lots of folks already decided to be the infamous housefly that landed on Mike Pence's head during the debate … honchos at HalloweenCostumes.com tell us their "adult fly costume" is out of stock and their supplier is sold out too.
The Halloween costume retailer tells us they carried a normal amount of stock for this particular costume — about 50 — but they saw a huge demand right after the debate, causing the costume to fly off the shelf.
If you wanna settle for a housefly costume that's just headgear, you're gonna have to wait … the site tells us their other fly costume is also sold out — all 150 in stock were snatched up after the debate — but they hope to get it back in stock by Friday.
Seems the only people who don't want to be a debate housefly are those too young to vote … you can still find a fly costume for toddlers.