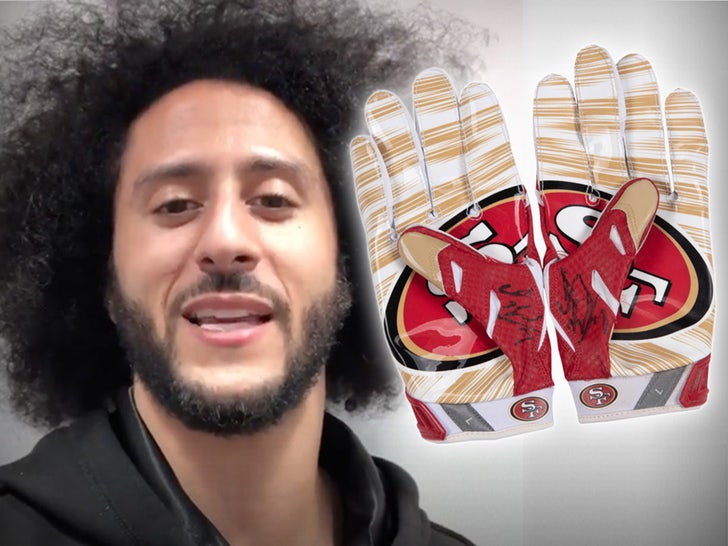 Exclusive
You're looking at a pair of Colin Kaepernick's game-worn, blood-stained, and signed football gloves … rocked by the star QB during the 49ers 2014 season.
Now, the rare piece of memorabilia can be yours … 'cause Kap's gloves are up for auction — and half of the proceeds are going to CK's "Know Your Rights Campaign."
Kaepernick — who was 27-years-old at the time — had one of his best seasons as a pro-signal-caller in 2014 … racking up 3,369 passing yards and throwing 19 TDs.
It's unclear exactly which game Kap wore the gloves … but the QB signed a letter of authenticity assuring the future buyer that they're 100% legit.
The Nike gloves — currently on the block at Goldin Auctions — had a starting bid of $200 … but with 16 bids, the price has already soared past $650.
The auction doesn't end until early November.
This isn't the first time we've seen valuable Kaepernick items up for auction … a 1-of-a-kind 2011 Topps Platinum Rookie Patch Autograph Red Refractor card recently sold for over $20k!