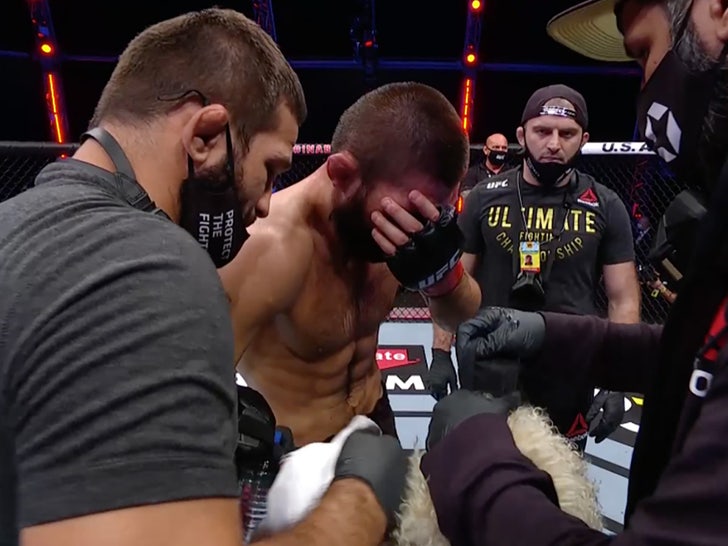 Breaking News
Khabib essentially said he doesn't want to continue in the sport without his father, Abdulmanap Nurmagomedov, who passed away earlier this year after a bout with COVID-19.
Gaethje proved dangerous — throwing bombs as the lightweight champ — but ultimately, Khabib's ground game was too strong … and he caught Justin in a triangle choke in the 2nd round. Gaethje was rendered unconscious but came to moments later. He's fine.
Afterward, Khabib broke down in the Octagon sobbing … overcome with emotion in his first fight since the passing of his father.
Justin and Khabib embraced after the fight — nothing but respect between these two.
"God give me everything," Khabib said in the post fight interview … "This is my last fight. Ain't no way I come here without my father."
Khabib says he's thought long and hard about his career — and is certain his decision to retire will stand. It's not a publicity stunt.
In fact, Khabib left his gloves in the center of the Octagon — a tradition from fighters to symbolize the end of their career.
Next stopgap UFC Hall of Fame … he'll go down in MMA history as one of the greatest of all time.
Conor McGregor posted a respectful message to Khabib after the fight — saying, "Good performance. I will carry on. Respect and condolences on your father again also."
"To you and family. Yours sincerely, The McGregors."