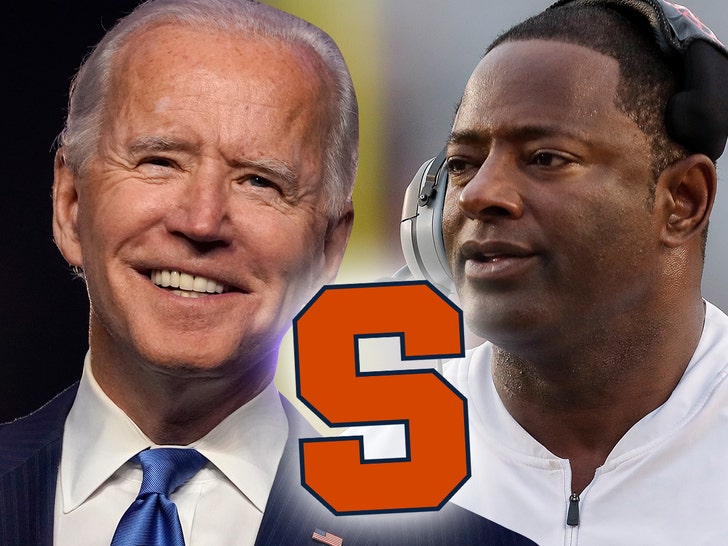 Breaking News
President-elect Joe Biden can Make Syracuse Football Great Again … so says head coach Dino Babers, who believes #46's ties to the school will help BIG with recruitment.
Biden is a proud Orange alum — he received his law degree from 'Cuse in 1968 and became the first Orangeman to be elected POTUS.
Babers was asked about Biden winning the presidency following the Orange's 16-13 loss to Boston College … and he thinks the impact will trickle onto the field.
"To have the opportunity to be the head football coach at the university where the president-elect graduated from, I think is huge," Babers told reporters.
"Not only is it a huge honor, but I think it's a huge recruiting advantage when you go around the country and say, 'Hey, come to Syracuse University. You can be a president of the United States."
Babers also says he hopes to meet the president-elect someday .. calling the opportunity "extremely cool."
As for the Orange, they could use some help — they're currently 1-7 and last in the ACC.