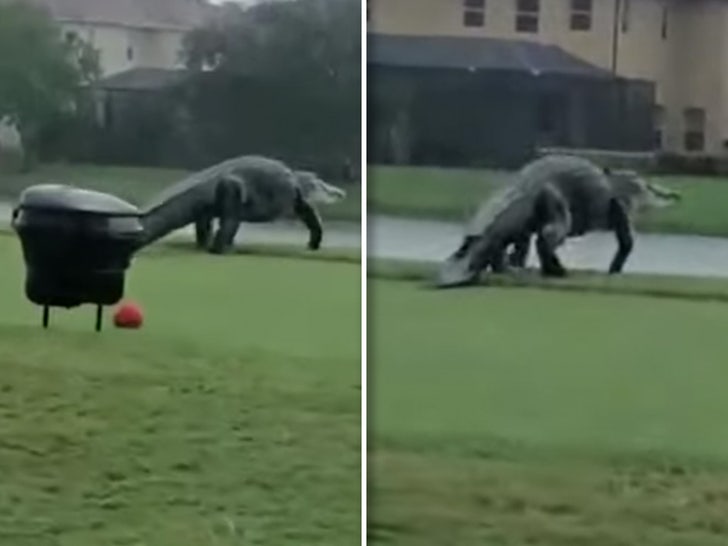 Breaking News
Now on the tee … A BIG-ASS ALLIGATOR!!!!!
A Jurassic Park-like beast interrupted some golfers during an outing in Florida on Wednesday … and video of the reptile crawling around the course is WILD!!!
Check out some footage that golfers in Naples shot this week … you can see the gator — roughly 10 FEET LONG — was just cruising through tee boxes without a care in the world.
"Holy …," one golfer said while seeing the animal on the course. "This guy out for a stroll — oh, my God!"
Gators haven't been shy about making appearances on golf courses over the past year … remember when two beasts brawled on an 18th hole in South Carolina?
Also, who could forget the gator that stole some dude's ball in Louisiana!!!
@lanerodrigue / Instagram
2020, man … stay safe everybody!