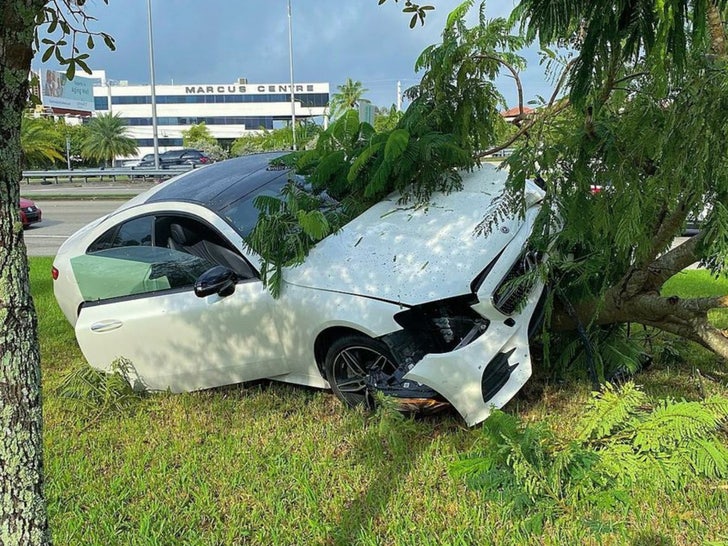 Exclusive Details
One of the most famous cleat artists in the world says he's lucky to be alive after a bad car crash in Miami this week … and his ultra-famous clients are offering their support.
But, tragedy struck Thursday in Miami when his vehicle collided with another car, forcing his Mercedes-Benz to veer off the road and slam into a tree.
We spoke with SolesBySir who says he went to a hospital to get checked out — but the injuries were relatively minor considering how bad things could've been (the crash photos are BRUTAL).
"Words can't express how THANKFUL I am to be able to have walked away from [Thursday's] accident with just a few injuries. Luckily, the person who caused it was unscathed. Please be careful out there."