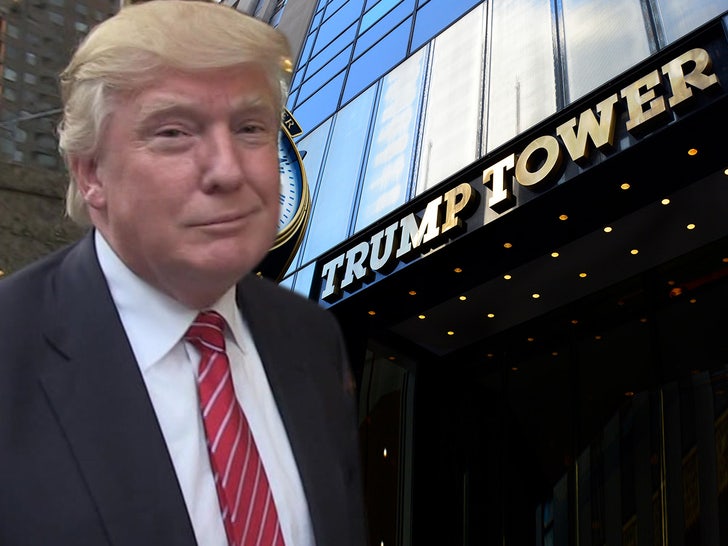 Exclusive
Donald Trump's possible exit from NYC and his famous Trump Tower could be the exact thing that helps rebound prices in the building … so say the people trying to sell them.
We spoke to a number of NYC-based real estate agents familiar with the President's signature building and home base for years, and they gave it to us straight … real estate valuations across the board have, by and large, dipped since 2016.
For instance, two TT units that were worth $4.3 mil and $3.5 mil before Trump's run are now valued at just $2.495 mil and $3.3 mil, respectively. We're told it's a similar story for units elsewhere in the high-rise.
The agents say the losses can be chalked up to any number of things — like a poor market in the City, the pandemic, or … disdain for POTUS.
The agents we spoke to think if Trump does move out of NYC after his Presidency — as he vowed — the TT market could rebound.
If Donald leaves, building security will loosen up big time — something these realtors say turns people off when they're looking at the property. Building access is a hassle … cops blocking off streets, not being able to hail a cab, and all the red tape for guests who enter the building.
If Trump scrams … most, if not all, of that goes away — which our sources say would help in bringing prices back up. Moreover, we're told there's a clear divide with who will and won't consider snapping up property in Trump Tower nowadays.
Fact is … some folks won't even bother with TT because of the affiliation. On the flip side, there's a whole new demographic that we're told would love to live in their hero's former home — so, a new dynamic of future residents, it seems.