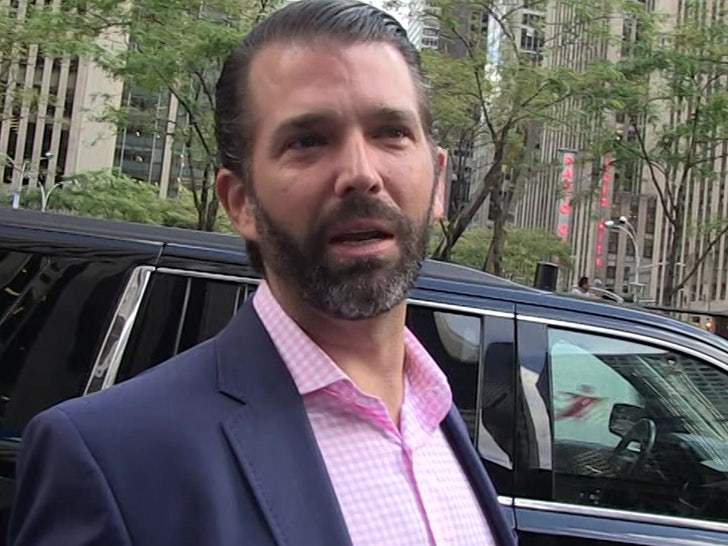 Breaking News
President Trump's son reportedly tested positive for the potentially deadly virus earlier this week and has been quarantining at a private location. According to Bloomberg, which first reported the news, DTJ is following all medically recommended COVID-19 guidelines.
The news comes just weeks after Jr. was seen without a mask at a Trump rally in Georgia. The vast majority of people who attended that rally were also not wearing masks. He's the latest in a long line of Trump family members to get infected with the 'rona. As you very well know by now … POTUS also was infected as was the First Lady Melania Trump and her son, Barron. DTJ's girlfriend, Kimberly Guilfoyle, also tested positive last month.
Also on Friday … Rudy Giuliani's son, Andrew, a special assistant to POTUS, also announced he contracted the virus. Earlier this month … VP Mike Pence's aide, Hannah MacInnis, also tested positive. That positive test comes after the Veep's press secretary and chief of staff contracted the virus.