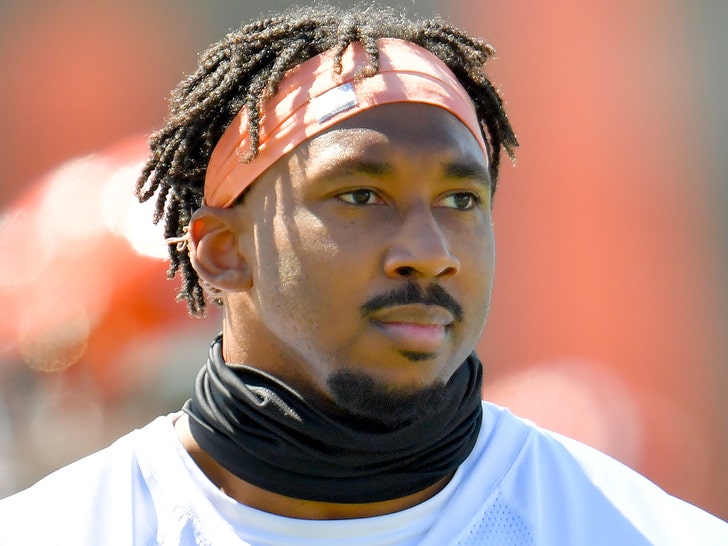 Breaking News
Myles Garrett will NOT play for the Browns on Sunday … the team's superstar has been placed on the COVID-19/reserve list after he was sent home earlier this week with an illness.
Garrett reported he did not feel well on Wednesday and was ordered to go home just in case he had coronavirus.
While the team did not specifically say Garrett had tested positive … the dots appeared to connect when Cleveland officials made the roster move announcement Friday.
"This morning the Cleveland Browns were informed that a player has tested positive for COVID-19," the team said in a statement. "Contact tracing has been conducted and the individual has self-isolated."
"He has not been in the facility all week and zero high-risk contacts have been identified."
The Browns are still scheduled to practice Friday for their upcoming game against the Philadelphia Eagles … and it does not appear the matchup is in jeopardy of being canceled or postponed at the moment.
Obviously, though, losing Garrett will be a big blow … the 24-year-old has been arguably the best defender in football this year, logging 9.5 sacks and 4 forced fumbles.
Cleveland is no stranger to coronavirus this season … star quarterback Baker Mayfield was placed on the reserve list during the team's bye week this month after he reportedly had contact with a COVID-positive Browns staffer.
The QB has since come off of the list, and played last week against the Texans. He's expected to start again Sunday against the Eagles.