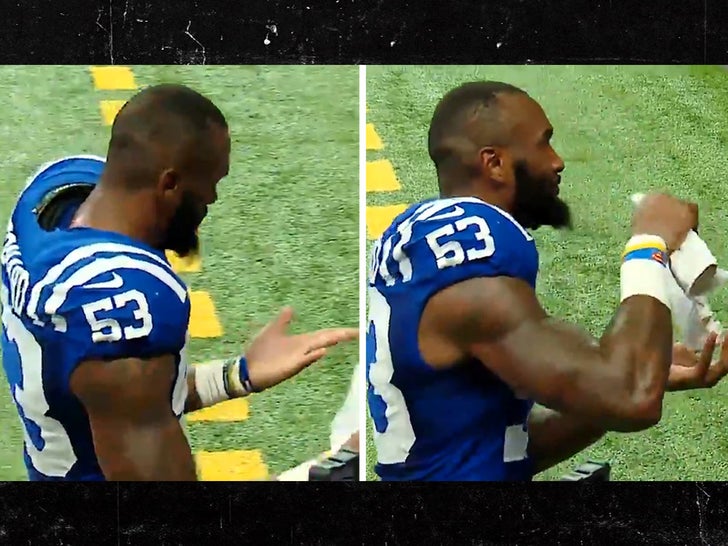 Breaking News
Here's Darius Leonard narrowly avoiding another awkward conversation with his wife …
The Indianapolis Colts superstar actually checked his gloves Sunday before throwing them into the crowd … dodging Wedding Ring Catastrophe Part II by the narrowest of margins!!!
If you ain't familiar … back in September, Darius ripped off his gloves in celebration of a win and tossed them to a fan in the stands.
Turns out, though, his wedding ring had gotten stuck in one of the gloves … and the 25-year-old linebacker had to beg on social media to get it back!!
Fast forward to Sunday … and after a huge win over the Green Bay Packers, Leonard wanted to give his gloves away again — and nearly threw the ring with them AGAIN!!!
Fortunately for Darius, he learned his lesson and actually checked the gloves before launching them.
The video is pretty funny … Leonard realizes his mistake just before throwing the gear — and, thankfully, a Colts staffer was able to fish the ring out.
The jewelry was saved, the fans got the gloves … and Darius is still living the happy-wife, happy-life lifestyle.
Congrats on the win AND the lesson learned!