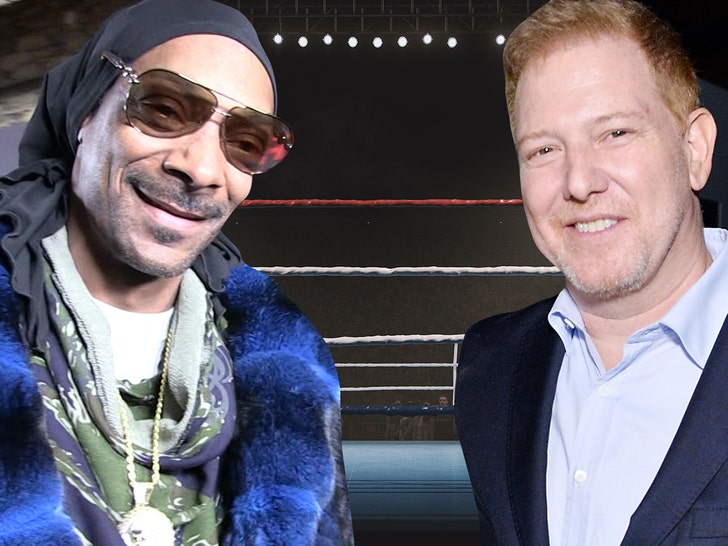 Exclusive
Forget Brad Pitt, there's a new "Fight Club" in town — and this time, it's Snoop Dogg calling the shots!
The rapper has teamed up with Triller co-owner Ryan Kavanaugh to launch a brand new pro boxing league called "The Fight Club" … and we're told there's already a blockbuster event in the works!
"This was the first event of a league that we have called 'The Fight Club,'" Kavanaugh said.
"It's a league owned by Proxima, which is the parent company to Triller and Snoop, and this was the first of many, many events."
Kavanaugh says Snoop is a co-owner of the league — plus, he'll be doing fight commentary and helping book the fights and musical acts!
"This is gonna be big," Kavanaugh says … "The whole idea is we want to change up the way that boxing is done."
The plan is for "The Fight Club" to put on both sanctioned fights and non-sanctioned fights … basically, like the Mike Tyson card.
Kavanaugh says he's already got a MAJOR sanctioned fight in the works involving some huge stars.
"I can tell you that the main fight — I can't say it yet — but it's gonna be something that everybody wants to see. If you thought [Tyson vs. Jones Jr.] is big, I think that this would be even larger from a worldwide-appetite perspective and something that people want to see."
Kavanaugh says the undercard will be stacked too — they're currently looking at social media stars, actors, musicians, athletes and pro boxers to get in on the action.
And of course, SNOOP BACK IN THE ANNOUNCER BOOTH!