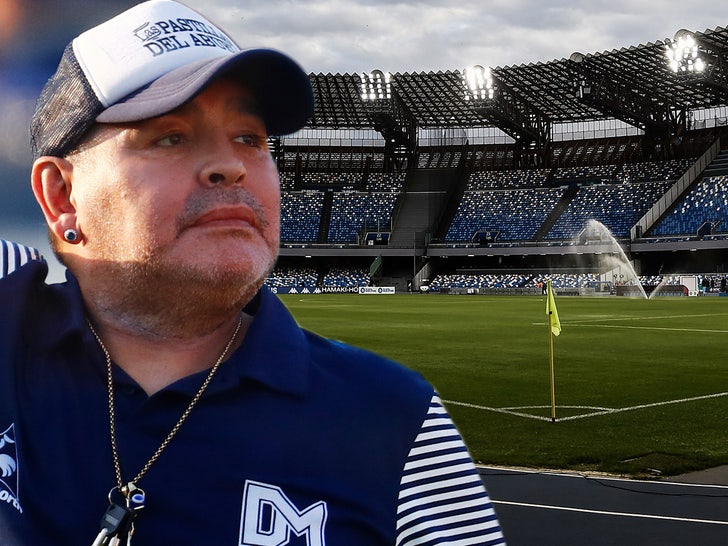 Breaking News
The City of Naples has announced it will officially change the name its soccer stadium to honor legend Diego Maradona, who spent 7 years playing there.
Maradona — who passed away at age 60 on Nov. 25 — led the Napoli team to 2 Serie A titles during his run with The Blues from 1984 to 1991.
(Watch some of the highlights below, just NASTY stuff).
Despite the fact he's from Argentina, Maradona clearly made an impression on the locals — who fell in love with the guy.
In fact, just HOURS after Diego's death … Naples mayor Luigi de Magistris proposed the resolution to rename the stadium after Maradona.
The resolution went to the Naples City Council, which ultimately voted to approve the name change … which should now officially happen soon.
Not everyone loved Maradona … as we previously reported, a female pro soccer player in Spain protested a moment of silence for him last week, saying he was a terrible person who doesn't deserve to be honored in death.