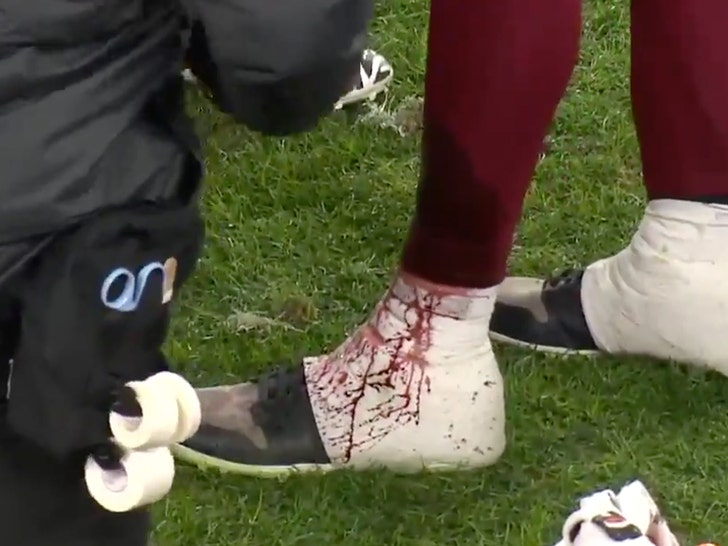 Breaking News
Scary scene in Pittsburgh … blood POURED out of Alex Smith's shin after he was stepped on by a teammate — but, thankfully, it was NOT the QB's surgically repaired leg, and he was able to return to the game.
Smith dropped back for a pass late in the 2nd quarter of Washington's game against the Steelers on Monday … when one of his lineman slashed his shin with a cleat.
The video of the injury was WILD … blood was coming out of Smith's leg so fast, it soaked through his sock and gushed onto his foot.
Not wanting to miss any game action … Smith just had team trainers tape up the wound — AND THEN HE CAME BACK IN!!!
Alex was able to lead his team down the field for a field goal just before the half … and he's now in the locker room getting treatment.
Of course, the whole scene was pretty terrifying at first … because it looked like the injury might have occurred on the same leg Smith had previously broken back in 2018.
Fortunately, Smith avoided any kind of repeat scenario … and he appears poised to try to lead WFT to a comeback win over the Steelers in the second half.