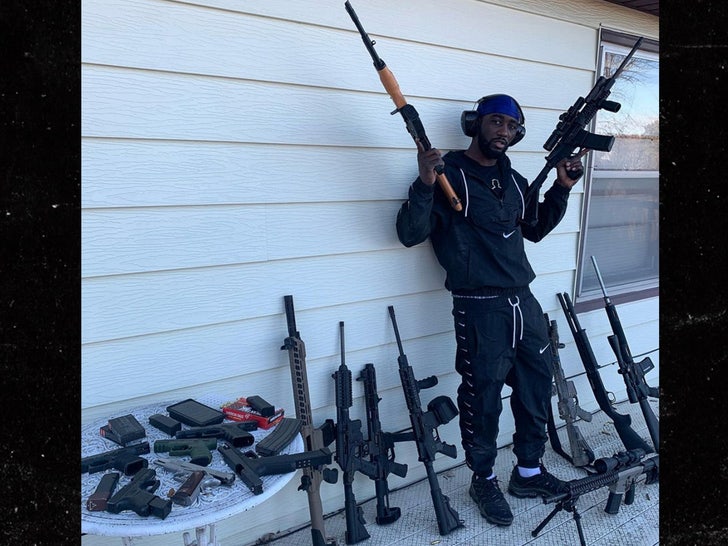 Breaking News
He's deadly in the ring — but Terence Crawford isn't one to be trifled with at home either.
The boxing superstar decided to show off his massive gun collection Wednesday — which includes everything from pistols to high-powered rifles and even a shotgun.
16 firearms in all … and Crawford says only HALF of his collection is pictured in the photo!!!
"They say I got too many I say I don't got enough," Crawford posted.
"Always fun when I got time to pull these bad boys [out] and let em rip. P.S this only half. Maybe I do have a problem."
Crawford and some pals took the guns to an outdoor shooting area near his home in Omaha, Nebraska and opened fire on some exploding targets … and shocker, his aim's pretty good!!
Crawford is widely considered one of the best pound-for-pound boxers on the planet … and fans around the world are praying he'll fight Errol Spence in 2021.
The message here is simple … don't get on Crawford's bad side. Ever.