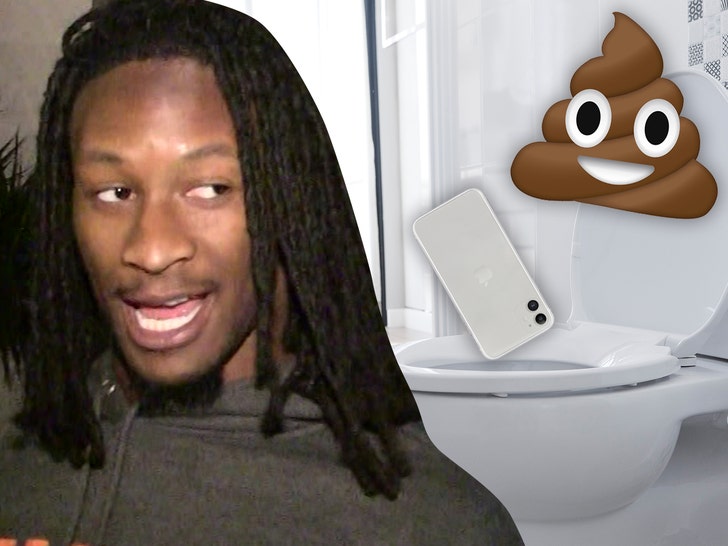 Breaking News
It's been a rough week for NFL superstars in the crapper …
Just ask Todd Gurley who dropped his cell phone into the toilet while taking a dump and was then forced to make a decision — retrieve it or not!?!?
Think about it … Todd is super rich — he can afford another cell phone! So, should he fish it out and use it again? Or just junk it and get a new one?? Man, this is tough.
But Gurley, thankfully, walked us through the situation in real-time on social media,
It all started Wednesday at 12:34 PM — "Dropped my phone in the toilet while taking a #2 smh. Shxt happens literally."
So, how did he drop the phone exactly?
"Man I laid it on my lap next thing I know it's sitting on a like of 💩."
Seven minutes later … an update.
"I just sprayed my phone with Mrs. Meyer's cleaner and called it a day lol."
HE FISHED IT OUT OF THE POOP TOILET!! GROSS!!!
So, what have we learned today? Gurley isn't fazed by a little poop on his cell phone. Just hope he washed his hands after rescuing it from the brown water!!!